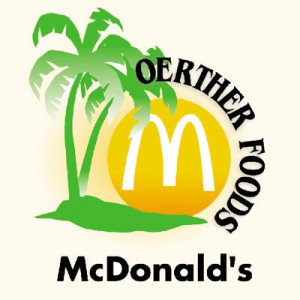 In honor of the upcoming Labor Day weekend, we are giving away free food! Email us your favorite cheap or free thing to do in Orlando and you will be entered to win free McDonald's every month for an entire year. We will select five lucky winners by this Friday at 5 p.m.
Here's how to enter to win:
Subscribe to our daily e-mails from Orlando on the Cheap. If you already subscribe, proceed to the next step.
Send an email with your name, favorite free or cheap thing to do in Orlando and postal mailing address to contest@orlandoonthecheap.com. Include the e-mail address with which you subscribe to our feed. We don't share or even save the addresses, just use them to check for duplicate entries and verify entrants are Orlando residents. If you don't include your mailing address and the e-mail address with which you subscribe to the daily feed, your entry will be discarded.
Put FREE McDonald's in the subject line. This is important, because it routes your entry to the contest mailbox.
Enter by 5 p.m. on Friday, September 2, 2011.
The winner will receive 12 McDonald's Extra Value Meal certificates to any of the 25 McDonald's Central Florida locations.
Entrants must be 18 or older. One entry per household. Winners must be residents of Central Florida. The winner will be chosen via a random number generator from all valid entries.