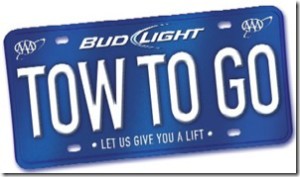 The free Tow To Go program, a partnership of AAA and Bud Light,  works to keep drunk drivers off the road on holidays.
The program, which is offered in Florida on various holidays including Cinco de Mayo (May 5), provides AAA tow trucks to transport inebriated drivers and vehicles home safely.
To request a ride, call 800-222-4357.