Taste your way around the world with an endless selection of global cuisine and beverages at Epcot's International Wine & Food Festival. From delicious tapas and refreshing beverages to celebrity chef demonstrations and rock star performances, there's something to satisfy most every appetite and interest. The festival runs August 30 – November 12, 2018.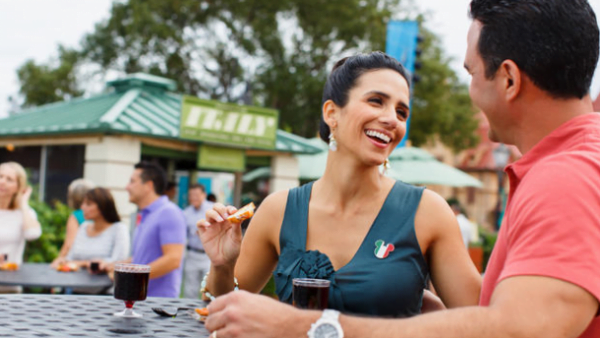 Epcot After 4 p.m. Pass – Florida Residents only
Take advantage of living close and swing by Epcot in the afternoons. An after 4 p.m. pass is $289 and includes parking.
You will need to show proof of residency at the time of purchase. If you select a monthly payment option, down payments are necessary. Make sure to check the fine print before purchasing.
Florida Resident multi-day passes
Using the calendar to find the cheapest days, Florida Residents can visit starting at $69 per day with a 3-day pass or $56 per day with a 4-day pass. The passes must be used within that week you select to visit.
It will include entry to Magic Kingdom, Epcot, Disney's Hollywood Studios or Animal Kingdom. Blockout dates apply and proof of residency is necessary. Bonus if you have a little one in tow: kids under 3 are free.
If you are NOT a Florida Resident, you can find tickets here.
READ MORE:
Top 10 free things to do in Orlando
30 Orlando attractions under $30
Cheap things to do with kids in Orlando
To keep up with latest news on deals, discounts and free events in Central Florida, sign up for the Orlando on the Cheap newsletter.