Blueberries have grown to become an important crop to farmers in Central Florida, and we can all reap the sweet rewards. In April and May, fresh blueberries are ripe for the picking at U-Pick farms near Orlando. There are even a couple blueberry festivals to celebrate the harvest.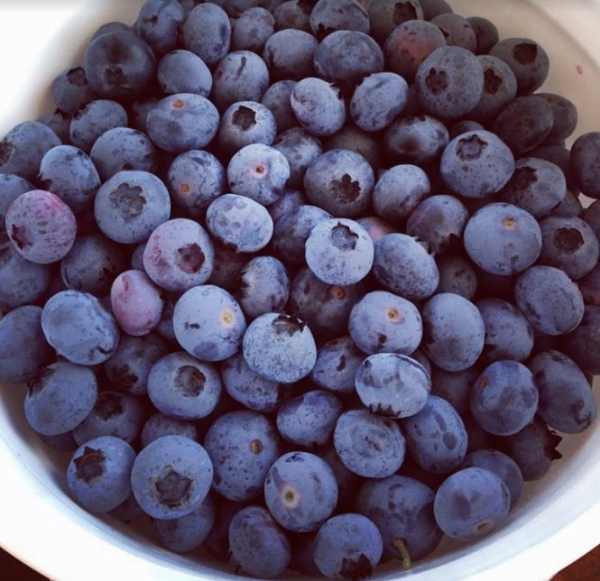 Blueberry Festivals
3rd Annual Blueberry Festival
May 5 & 6 at Southern Hill Farms, Clermont
The 40-acre farm is celebrating the season with live music, food, drinks, entertainment, festival rides and so much more. Admission is free.
Mount Dora Blueberry Festival
April 28 & 29 at Elizabeth Evans Park
Support your local farmers at this festival featuring blueberry specialty food vendors, blueberry plants for sale, music and entertainment.
U-Pick Blueberry Farms near Orlando
Call first or look on the farm's Facebook page to check on produce availability and hours of operation.
Beck's Brothers Blueberries
12500 Overstreet Road, Windermere
407-656-4353
Open 7 days a week, 9 a.m. to 5 p.m. during season
Blueberry Hill Farm
5000 Berry Groves Road, Clermont
863-944-1401
Chapman's Berries
75 Note Road, St. Cloud
321-624-9482
Claire Berries Blueberry Farm
18751 Lake Pickett Road, Orlando
407-365-6631
Check Facebook page for opening date
Far Reach Ranch
1255 S. Dora Blvd., Tavares
352-343-7389
April- May: Blueberries
Heather Oaks Farms
4240 Christmas Lake, Lady Lake
352-753-1184
King Grove Organic Farm
19714 CR 44A, Eustis
352-589-2469
Check Facebook page for opening date
Lake Catherine Blueberries
5849 Lake Catherine Road, Groveland
352-536-4324
Pappy's Patch U-Pick Strawberries
217 Cress Run, Oviedo
407-366-8512
Check the Facebook page for availability
Promise Farms LLC
36111 C.R. 44A, Eustis
352-589-5557
Check Facebook page for opening date
B & G Rucks Blueberries
1031 Oak Shore Drive, St. Cloud
407-928-1261
Southern Hills Farms
16651 Schofield Road, Clermont
321-239-3137
During season on the weekends, blueberry express ride, hayrides and food trucks
Check website for detailed directions
Tom West Blueberries
324 E. Orlando Ave., Ocoee
407-656-3223
Check website or Facebook page for season opening date
READ MORE:
U-Pick farms near Orlando
Free and cheap things to do this weekend in Orlando