Mother's Day is Sunday, May 13, 2018 and there are plenty of mamas who deserve an amazing day in Orlando. But a memorable day doesn't have to be expensive. We all know it's the thought that counts — so why not plan a unique and a cheap experience near Orlando? From a day at the park to an outdoor adventure, there are plenty of free and cheap things to do with mom during Mother's Day in Orlando.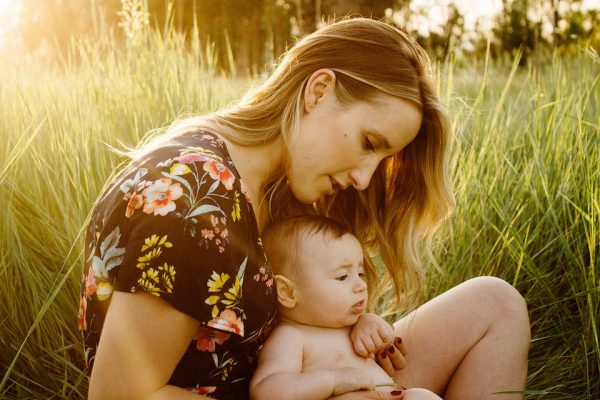 Free admission for Moms in Orlando:
Bok Tower Gardens is celebrating moms with free admission on May 13 — and it's definitely worth the drive. Soak in a tranquil afternoon with breathtaking views in the historic landscape garden. The Singing Tower will ring during carillon concerts at 1 p.m. and 3 p.m.
Harry P. Leu Gardens is offering free admission for moms on Mother's Day, 9 a.m. – 5 p.m. Stroll through the lush botanical oasis and experience the rose garden in full bloom. Adults $10, kids $5.
The Orange County Regional History Center is celebrating with free admission to all moms on May 13, noon – 5 p.m.
Events happening Mother's Day weekend in Orlando:
Alive After 5
Thursday, May 10, 5 p.m. – 8 p.m.
Free admission. Alive After 5 is Central Florida's largest recurring monthly street party with live music, local artists, food and beverage sampling in the beautiful historic town of Sanford. This month's theme is muy bueno: Sanford de Mayo.
Winter Park, Popcorn Flicks
Thursday, May 10 at 8 p.m.
Free. Set up a picnic and comfy spot at Central Park in Downtown Winter Park for a film on the big screen. This month's feature is "Planet of the Apes."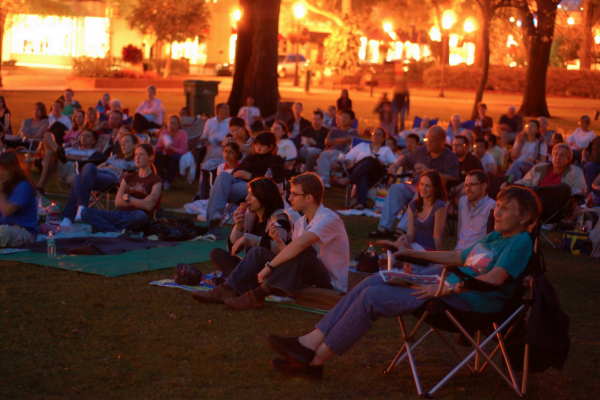 Art & Music in the Park & Food Truck Bazaar
Friday, May 11, 6 p.m. – 9 p.m.
Free admission. Spend an evening at the beautiful Lake Concord Park in Casselberry enjoying live music, artisan booths and a variety of culinary flavors from local food trucks.
Mom's Night Out Event
Friday, May 11, 5 p.m. – 7 p.m.
Center Court Seminole Town Mall, Sanford
Free event. Enjoy a night out with wine tastings, light fare, fashion tips, product demos, makeup applications and more. Kids can attend, there will be face painting and crafts.
Mommy and Me Art
Friday, May 11, 10 a.m. – 11 a.m.
Rustic Journey's, Oviedo Mall
Free admission. Bring your little ones to create colorful, scribble mugs for Moms.
Altamonte Springs Cranes Roost Sunset Cinema
Saturday, May 12 at 8 p.m.
Free. Bring your blankets and chairs to enjoy a movie on the lawn. This month's feature is "Despicable Me 3."
Mother's Day Out Expo
Saturday, May 12, 11 a.m. – 3 p.m.
Crystal Ballroom, Daytona Beach
Free parking and admission. Stroll around with mom enjoying vendors from fashion to relaxation. Enjoy live entertainment and raffles.
Mother's Day Paint Around
Saturday, May 12, 11 a.m. -1 p.m.
Chain O'Lakes Complex Club Room, Winter Haven
$15 per person (children welcome). Enjoy and afternoon of light refreshments and painting with mom!
Jazz on the Vineyard Green
May 12 & 13
Lakeridge Winery, Clermont
Adults $5, children 12 and under free. Enjoy talented jazz performers along with complimentary wine tours and tasting.
Blooming for Mothers
Saturday, May 12, 10 a.m. – noon
Howell Branch Preserve, Winter Park
Free event. Bring children to enjoy a morning of decorating a flower pot for Momma.
Lukas Nursery Mother's Day Orchid Show
May 12 & 13, 10 a.m. – 4 p.m.
Lukas Nursery, Oviedo
Free admission to Orchid Show. Butterfly encounter: $6 for 3 years old and up.
Mennello Museum Free Family Funday
Sunday, May 13
Free. Visit with the family for a miniature fine art project and to tour the exhibits. The exhibit halls are open until 4:30 p.m. for you to explore.
Music at the Casa
Sunday, May 13 from 12 p.m. to 3 p.m.
$5 donation recommended
Casa Feliz in Winter Park opens its doors for live music and tours of the historic house and James Gamble Rogers II Studio. Bring along a picnic to enjoy in the beautiful flower gardens. Donations are accepted.
Beach Yoga in NSB
Sunday, May 13, 9 a.m. – 10 a.m.
Atlantic Ave, New Smyrna Beach
Free class, donations accepted. Mothers enjoy a quiet morning at the beach with some relaxing yoga.
More ideas to celebrate Mom in Orlando:
Let her relax with a free wine tasting and tour at Lakeridge Winery in Clermont or an inexpensive wine tasting at Quantum Leap Winery in Winter Park (tasting room hours Tuesday – Saturday from 12 p.m. to 8 p.m.)
Float through the canals and lush landscape of Winter Park's waterways on a tranquil Scenic Boat Tour ($14 for adults, $7 for kids) or rent one of the iconic swan paddle boats at Lake Eola ($15 per half hour).
Pick your own strawberries at Oak Haven Strawberry U Pick and Winery.
Enjoy picking the freshest strawberries with mom, and then take her to the wine counter where you can sample 5 wines for just $1. Or fill up a bucket with blueberries at Southern Hill Farms in Clermont. Read this post for more U-pick farms near Orlando.
Take mom to lunch and shopping in Mount Dora. With quaint streets, boutiques, and small-town charm, Mount Dora is a beautiful spot to spoil her. She'd also love an afternoon in downtown Sanford, Winter Park or Winter Garden.
Spend Mother's Day at the Orlando Farmers Market at Lake Eola Park featuring fresh flowers, art, food and a beer and wine garden.
Take a dip in the springs. Choose from one of the many cool and natural parks in Central Florida.
Cornell Fine Arts Museum at Rollins College is always free!
To keep up with latest news on deals, discounts and free events in Central Florida, sign up for the Orlando on the Cheap newsletter.